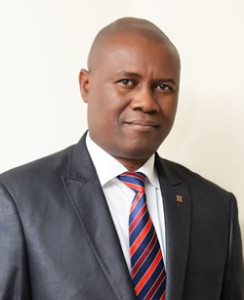 Mr. Thompson Akhigbe- Head, Internal Control
Mr. Thompson Akhigbe is Head, Internal Control of the company. He joined Standard Alliance Insurance Plc in January, 2015 from AIICO where he was Head, Budget and Financial Reporting.
Mr. Akhigbe who is bringing his over 21 years of experience in the nation's insurance industry to the functions of the company began his insurance career in 1993 at The Lion of Africa Insurance Company Limited. He moved later to Equity Assurance Plc in 2006 where he became Head, Credit Control. He left Equity Assurance for Cornerstone Insurance Plc in February 2008 and served as Internal Auditor before joining AIICO in September 2008. While at AIICO, he functioned severally as Senior Manager, Credit Control/Strategy; Head, General Accounts and Head, Budget and Financial Reporting.
He holds HND in Marketing from the Lagos State Polytechnic. He is an Associate Member of the following professional bodies: the Institute of Chartered Accountants of Nigeria (ICAN), Chartered Insurance Institute of Nigeria (CIIN) and the Chartered Institute of Taxation of Nigeria (CITN).
Mr. Akhigbe who has attended several strategic trainings, both locally and internationally, is a member of The Apapa Club.