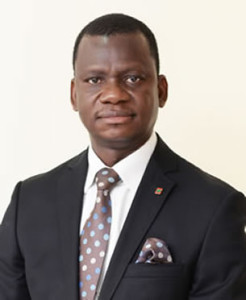 Dear shareholders, the immediate financial year 2014 turned out to be one of mixed events. The first half was filled with excitements about a rebasing exercise that revised national GDP to well over half a trillion US$, and a second half preoccupied with preparation for elections and an oil rout that dampened business tone for the rest of the year.
INSURANCE BUSINESS
The Nigerian insurance industry is among the fastest growing sector of the Nigerian economy, with annual insurance sector real GDP growth of about 7.2% in 2014. But the industry's 5-year average annual growth in premium income over 2010-2014 was at about 11%. The industry's performance is reflective of aggressive marketing by insurers, as well as the impact of recent policy changes, in particular the upholding of the sanctity of the 'No Premium, No Cover' principle which NAICOM began in 2013, and the Local Contents Law 2010 for the energy industry. Such robust growth ushered in foreign investor entries into the industry, especially private equity firms and a handful of global brands. Nevertheless, the industry still faces the three principal challenges of low penetration due to little public awareness, weak enforcement of insurance legislation, and claims fraud.
COMPANY PERFORMANCE
Your company operated in the business environment just described above and it took an adept Management and strong Board oversight for us to arrive at this junction. With hard work and thoughtful customer service, we succeeded in growing our premium incomes at 14% in the year under review, well above industry premium growth rate of about 7.3% in 2014. While we managed our claims and expenses effectively, we also had challenges of non-renewal of key customer accounts. We also had to provision for impairments of assets, and needed to book some charges for associate entities we longer wanted to hold investments in. Thus, the overall effects of these impacts were brought upon our P&L in the year under review.
TRANSFORMATION
Against the background of our performance in financial year 2014, we have embarked on a transformation agenda that will refocus our strategy and match same with sufficient capital injections. By December 2014, we effectively exited all non-core activities via a divestment in associate companies in real estate, financial advisory and asset management businesses. Our refocused strategy is to aggressively build up our life assurance franchise as currently embedded in SA Life Assurance Limited. Following the divestment from non-core activities, we have increased our equity stake in SA Life Assurance Limited to majority control cadre, and we intend to significantly inject resources in order to be able to cross-sell retail products. Our strategy will also see us launch new products that we have found to be missing in the wider insurable risks spectrum of Nigeria. We intend to operate a lean insurer model, by turning to mobile and payment technology in the marketing and collection functions. New senior hands have been hired in retail, investment portfolios, corporate strategy, quality process, and technology.
In order to achieve the best cross selling platforms, we have commenced a process of merger of SA Insurance Plc and SA Life Assurance Limited, in order to bring our life and nonlife businesses under a single, post-merger, composite insurance company. Approval in principle for the merger has been granted to us by the primary regulator NAICOM, and we envisage that all other necessary regulatory approvals will be in place shortly. A post-merger composite platform will boost our risk underwriting scale along a wider customer base, cross selling opportunities, lower marketing costs, shared central costs, and a richer retail outreach network across the country. We are currently in discussions with potential investors in order to inject the needed capital to support the composite business model. These strategic steps are expected to impact positively on our midterm earnings and profitability, on our solvency, on our ability to serve customers, and on our overall brand in the Nigerian insurance market.
2015 OUTLOOK
While global oil markets continue the price depression, we expect energy insurance to slide into a lull, and thus competition to become fiercer in the non-energy wing of the insurance business. Under the current policy stance of the regulator, it is possible to sustain premium income earnings, but strong indications are emerging that retail and life products are the midterm direction of insurance business in Nigeria. Your Directors and Management are prepared for these and are working tirelessly to beat the competition in every business segment of the company.
I wish to express my sincere appreciation to everyone connected in one way or the other to Standard Alliance Insurance Plc. I specifically thank our customers and brokers for their patronage and loyalty; I wish to thank the entire members of Staff for their hard work and dedication in the services of the company; I wish to thank our different advisers and professionals who worked with us in the course of the financial year 2014. Lastly, I am thanking you all as shareholders of the company for giving the Directors the opportunity to manage the affairs of the company.
BODE AKINOYE
MD/CEO